Feb. 13th – Mar. 1st. – 2015 Canada Winter Games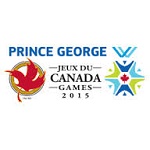 From February 13 – March 1, 2015, Prince George and Northern British Columbia will play host to 2,400 athletes, 1,000 coaches and officials, up to 4,500 volunteers, hundreds of media and thousands of visitors.
This event will be the largest multi-sport and cultural event to ever be held in Prince George and northern British Columbia and is forecasted to generate an economic impact of over $90 million while building champions and inspiring dreams amongst Canadian youth.
Go Team Nova Scotia Go!!