June 7th – Canadian Forces Day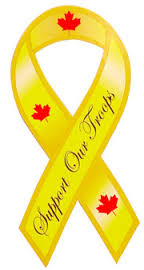 Canadian Forces Day is the first Sunday in June and is a celebration of Canada's armed services, their heritage, and their personnel. Canadian Forces Day is not a public holiday in Canada.
Canadian Armed Forces Day offers us an opportunity to thank the soldiers, sailors, airmen and airwomen of our military for their service and dedication to Canada.
Trackback from your site.