Staff & Crew
ON AIR: WEEKDAY MORNINGS WITH BILL BRADLEY 6AM -9AM
A broadcast Veteran in Cape Breton for over 30 years. Bill's passion for radio started in the late 80's. Graduating from Memorial High in Sydney Mines from The Radio/TV program, he then went on to Graduate from Loyalist College of Applied Arts and Technology in Ontario with a Broadcasting Diploma. Bill is a proud member of our community and believes in giving back. In 2019  he was the Media Liaison for The Canadian Senior Little League Championship. Bill is very excited to be the newest member of the 89.7 Coast family.
---
ON AIR: PHIL THOMPSON ….WEEKDAYS 9AM -11AM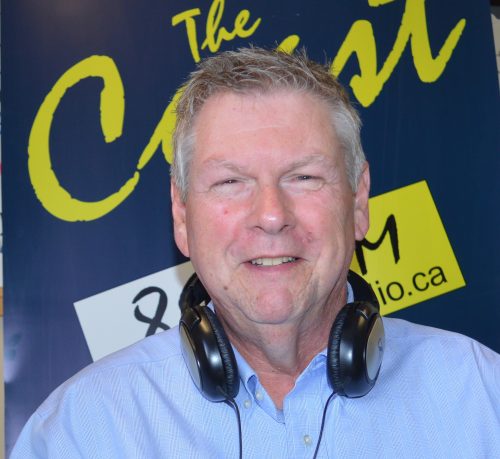 Phil has been a well known broadcaster in the Cape Breton market for over 40 years starting at CJCB in 1976, working on The CAPE 949 and MAX 98.3FM as On Air afternoon Host and Promotions Director.  Joining the crew at the Coast 89.7 in September of 2016 as New Program Director and midday host.  Phil is very active in community work, Past President of the Sydney Sunrise Rotary Club, Sydney Ribfest and more.
---
ON AIR: BILL MACNEIL   WEEKDAYS 11AM-1PM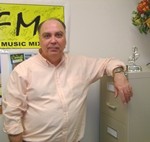 Bill MacNeil is the General Manager of Coastal Community Radio Co-operative and Music Director for The Coast 89.7.  Through his dedication and follow through on the idea for a radio station that specializes in East Coast Music, The Coast 89.7 was born.
Bill is responsible for the overall management of the station. Outside of his management responsibilities, Bill can be heard on-air with Country Cafe weekdays 11am-1pm. He also takes an active role in the production of commercials and promos. Under his leadership, the station was named The Radio Station of the Year Award at the 2011 East Coast Music Awards and nominated for Radio Station of the Year at the 2011 Music Nova Scotia Awards. Bill has been a long time advocate for local musicians and believes in locally owned and operated radio for Cape Breton. Bill began his radio career with CKBW Bridgewater and was Operations Manager & Music Director with CKPE-FM Sydney until 1993 when he left radio to work in the Music Industry. He returned to radio in 2003 when Coastal Community Radio Cooperative was established.
Despite his many responsibilities at The Coast 89.7, Bill is a proud Rotarian with the Rotary Club of Sydney Sunrise.
---
ON AIR: WEEKDAY AFTERNOONS      Alysha MacNeil hosts afternoons on The Coast 89.7 and Music Director at 89.7.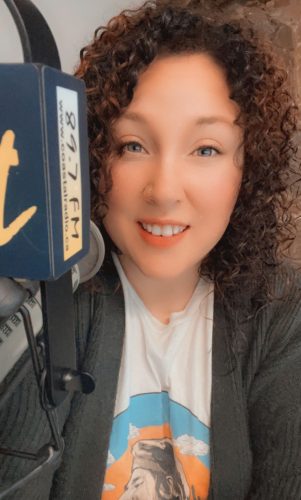 Since a very young age, Alysha has always shown a strong interest in radio and music. After high school, she attended a Radio & Television Arts program in Dartmouth then after a couple gigs, she first became a Coast staff member in 2013. She moved to Ontario in 2016, where she continued her work in the industry, and found herself back home in 2021. She's very happy to be back, as she takes on hosting roles and the additional duties of Assistant Music Director. Outside of work, you can find Alysha at concerts and local events, spending time with her husband and dog, or volunteering around her hometown.
---
ON AIR: WEDNESDAY; THURSDAY; FRIDAY 3PM -6PM
SATURDAY AFTERNOON & SUNDAY MORNING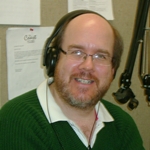 Ron Neville
Ron Neville first caught the radio bug listening to local stations at around the age of 10, and later to international short wave stations as a teenager.
Ron, a native of Glace Bay, graduated from the Kingstec broadcasting course in Kentville, Nova Scotia in 1980, and joined the staff of CHER Radio in Sydney later that year. He left CHER in 1988 to pursue a university education in computers, always with a view to combining his dual interests of broadcasting and radio. His educational pursuits continued thru the 90s and his spark for radio was reignited in 1998 when he volunteered at CAPR radio at UCCB (now CBU), and later at Radio FreeECMA.
As an adamant supporter of community-based radio, Ron joined The Coast 89.7 in early 2006, performing production and on-air duties while it was still a special events station. With the launch of the 6,000-watt station he took on news duties from December 2007 until October 2008, when he returned to his first love, music announcing and commercial production.
---
On air/Creative – Jonathan Lewis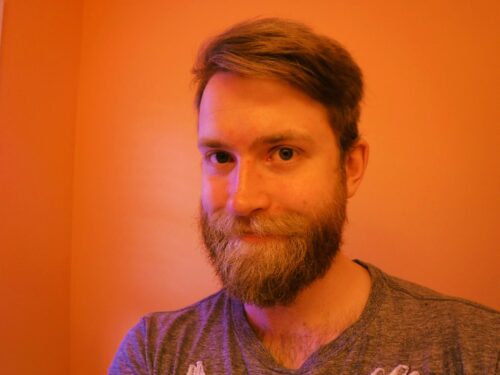 Jonathan Lewis On-Air host and Creative Director for the Coast 89.7
The Legend of Jonathan Lewis begins in ancient times, in a long-forgotten era known only as 1992. Since then, he has travelled, lived and explored all across Canada, forming himself into the attempt of a human being that graces the Coast airwaves whenever his schedule tells him to. Jonathan never saw himself working in radio, it just kinda happened. His background is a picture of Goku from Dragon Ball Z and he… what? Ohhhh, professional background, not my desktop background. That makes more sense…no, no I'll leave it in, I'm too lazy to delete it. His professional background is in theatre, he has a BFA in fine arts specializing in theatre (acting) from Memorial University NFLD and he has done work with most of the theatre companies here in the CBRM.
---
On Air – Scott Purdie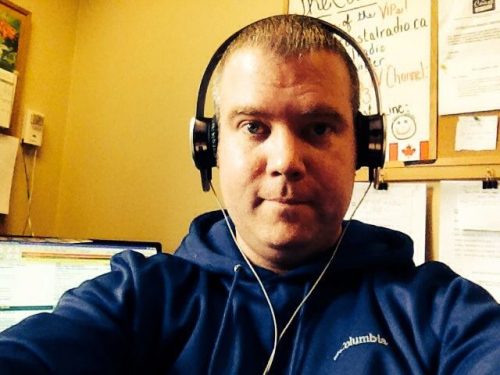 Scott Purdie does fill-in duty on-air as well as for on location broadcasts when called upon and has been involved with the Coast since its launch in 2007. Scott resides in Coxheath with his wife Melini and two children, Kaitlyn & Isaac. In his spare time, Scott is an assistant coach for his daughter's hockey team and also plays hockey as a goaltender – or at least he tries to. Scott has also been involved with the Kidney Foundation of Canada as a volunteer having helped organize and fund-raise the annual Kidney Walk in Sydney. Scott's favourite Cape Breton Island destinations include Kennington Cove, Ingonish, and Inverness.Scott is an avid music fan of all types of genres and the Host of Flashback Friday with 60's at 6pm; 70's at 7; 80's at 8pm and 90's at 9pm every Friday night. 
---
COAST 89.7 NEWS DEPARTMENT
MORNING NEWS : BOBBY NOCK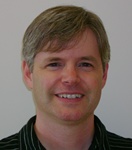 Bobby Nock
As the News Director, Bobby Nock will get your day started by bringing you information that helps connect you to the community with all the latest in local news.
Bobby grew up in Whycocomagh before moving to Halifax to attend university where he earned a Bachelor of Arts and a Bachelor of Journalism degree.
After university, Bobby moved back to Cape Breton where he began working as a freelance journalist and has done work for both print media and as a broadcast journalist.
When he's not working as a journalist, Bobby turns his hand to his first passion – art.  His work has been shown in venues across the Maritimes as well as New York City.  His current project is his second year-long Marathon of Art.  Beginning with the opening of the London Olympics, Bobby has produced a work of art everyday and posted the results on his website.
---
AFTERNOON AND EVENING NEWS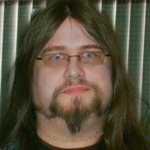 Dave Desveaux
Dave Desveaux, a native of New Waterford leverages his experience and passion for research in The Coast 89.7 Newsroom where as the Weekday Newscaster. His foray into radio began with a research position at The Coast, which led to the production of a radio documentary on the music of the Mi'kmaq people. The program, entitled "First Nations, First Music" was co-produced with fellow Coast personality Ron Neville and released in early 2011.
A graduate of Breton Education Centre, Dave went on to get a Bachelor of Arts Degree in History and Sociology from Cape Breton University, as well as a Master of Arts Degree in Sociology from Dalhousie University. He has worked as a teaching assistant at Dalhousie, and in various short-term customer service and research positions.
---
Bill MacCuish 
Dialogue Host & News Announcer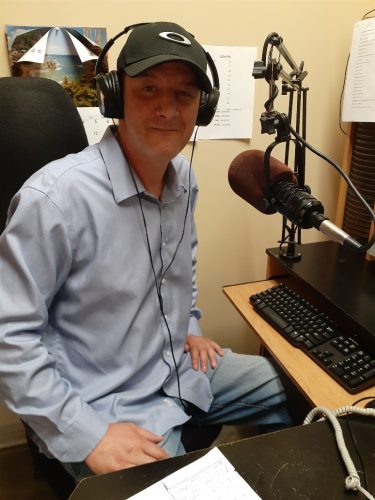 I've had the pleasure of working in radio news rooms here on the East Coast, Ontario, New Brunswick and the Northwest Territories.  At the Coast, you'll hear me on Dialogue. It's a weekly show featuring stories of interesting people, places and events. If you have any suggestions for a show or news tips, please contact me at maccuish@coastalradio.ca.  
---
Dave Wilson – NEWS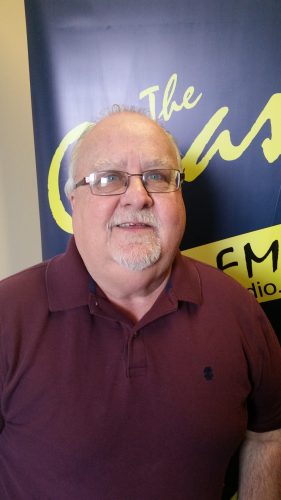 The Coast 89.7 Welcomes back Dave Wilson from Glace Bay to Weekend News
---
Born in Halifax and in his sixties, Gordon has had an interest in radio since age 9.  After a career in computer servicing and then again at CHUM Radio as an engineer, Gordon, now retired, loves to share his vast home music library through his "Look For A Star" program heard Sunday Mornings at 6am.
---
Donnie Campbell – Host of Celtic Serenade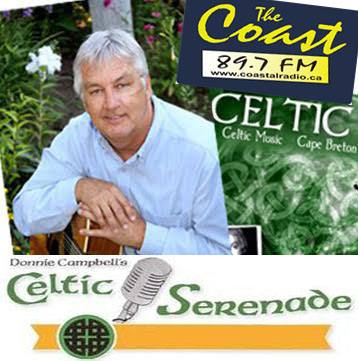 This is Cape Breton's longest running  Celtic Radio program, now for over 45 years Celtic Serenade has been showcasing artists and delighting audiences across Cape Breton and around the World.  Join host Donnie Campbell Sunday evenings at 5pm-8pm for three hours of the very best in Celtic, Bluegrass, Folk and East Coast Music.
Now on The Coast 89.7 every Sunday 5pm – 8pm
Send an Email to Donnie now: celticserenade@bellaliant.ca
Celtic Serenade proudly presented by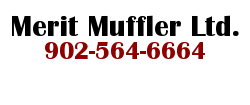 Merit Muffler; Wheel & Brake
Beach St. Sydney