Program Schedule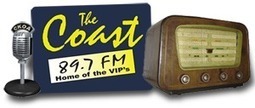 Weekday Good Morning Show • 6am-9am Brought to you by Sydney Credit Union
Start your weekday mornings with Dave Wilson. Stay tuned for traffic and road conditions, play along with our morning contests and stay informed as Bobby Nock brings you local news updates.
Weekday Morning Show • 9am-11am  Brought to you by Roger Burns Realty
Phil Thompson keeps you informed about happenings in our community while playing you all of your favourites in East Coast, Canadian and International music.
Weekday Mid-Day Show –11am-1pm  Brought to you by Roger Burns Realty
Bill MacNeil is your host for "Country Cafe", two hours of the very best country music past and present.
Weekday Early Afternoon Show – 1pm-3pm  Brought to you by Roger Burns Realty
Gena DiFlavio keeps you entertained for the afternoon with great music, The Job Board, Weather, and your Coastal Calendar.
Weekday Afternoon Drive Show • 3pm-6pm
Keep your afternoons going. You'll want to stay tuned-in as Ron Neville entertains listeners—and keeps them coming back—for the hours between lunch and supper. Plus, Dave Desveaux will pop in with the latest news and weather.
Weekday Evening Show • 6pm-10pm  
We will keep you company during the early evening hours with local weather updates, information on popular events and musicians and, of course, great music from all your favourite artists.
Rick Steves Travel • Mondays 10pm-11pm
A fun, hour-long, practical talk show with guest experts and questions from travelers.
Dialogue Encore • Tuesdays 10pm-11pm
Interview show with various people in the community
Cape Breton Fiddle Tunes • Wednesdays 10pm-11pm
If you're a fan of Cape Breton Fiddle Music then be sure to join David Gillis as he shares his incredible collection of Cape Breton fiddle tunes.
Dialogue Encore • Thursdays 10pm-11pm
Interview show with various people in the community
Flashback Friday • Fridays 6pm-10pm
Join Gena DiFlavio as she helps you kick off your weekend with hits from the 60's at 6pm, 70's at 7pm. 80's at 8pm, and 90's at 9pm.
East Coast After Dark • Fridays 10pm-12am
Hear the newest music on the East Coast from Pretty Archie; Port Cities; Meaghan Smith; Curtis Matheson; Ria Mae; David Myles; Samatha Gracie and more, promoting Maritime culture, heritage and great artistic talent from today's hottest East Coast stars.
The Trucker Radio Show • Saturdays 6am-8am
Hosted Stan Campbell
Weekend Morning Show • Saturdays 7am-12pm Brought to you by "On Your Way Moving"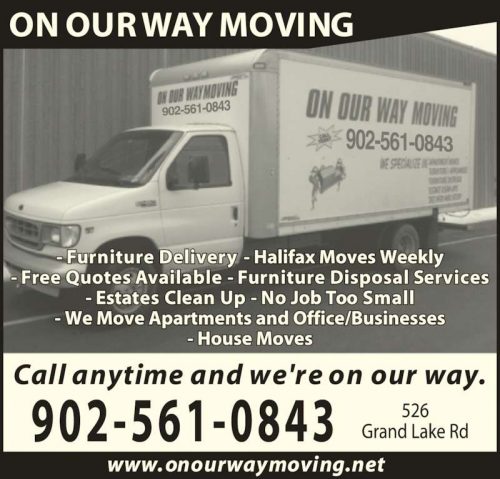 Start your weekend with Ron Neville, along with Donnie Antle. Ron and Donnie will bring you information that helps connect you to the local community, local musicians and the local businesses that serve our community along with all the latest in local news.
Weekend Afternoon Show • Saturdays 12 noon-6pm Brought to you by Cape Breton Fish and Marine Supply
Ron Neville is with you to help keep your weekends moving. He'll keep you up-to-date on the latest weather conditions to complete your weekend while entertaining you with the broad mix of music from local, Canadian and international artists.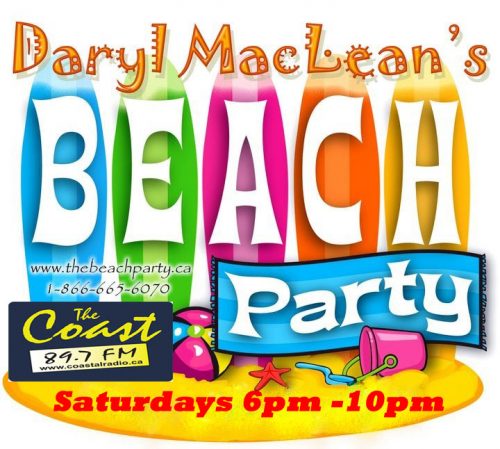 Daryl MacLean's Beach Party • Saturdays 6pm-10pm  Presented by MacLean Hearing Center – Sydney
The Beach Party is a high energy, action packed radio show that emotes fun and great memories. Daryl plays the classic hits from the 60's ,70's and 80's. It's a highly interactive show where listeners make calls and request their favourite hit songs.
Cape Breton Kitchen Party • Saturdays 10pm-12am  
Ron Neville hosts this two-hour long show featuring the music of wonderful Cape Breton musicians.
Christian Sunrise Show • Sundays 6am-9am
This three-hour program hosted by Phil McNeil features music from local to international artists with an inspirational approach.
Sunday Brunch • Sundays 9am-12pm with Ron Neville Presented by MacLean Hearing Center in Sydney; Sydney Mines & Inverness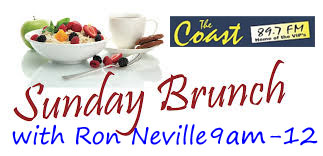 A musical menu from the very best of yesterday sprinkled with today's easy listening stars like Dean Martin, Al Martino, Nana Mouskouri, Roger Whittaker and more.
Dialogue • Sundays 12noon – 1pm
Interview show with various people in the community
Sunday Afternoon Show • Sundays 1pm-5pm
Catch Ron Neville before and after Coastal Community Radio Bingo.
Coastal Community Radio Bingo • Sundays 3pm 
Join us as we play 10 fun games! (6-$100 games, 3-$200 games, plus a jackpot game, as well as the lucky number jar.)
(Airs Early September till end of June)

Celtic Serenade with Donnie Campbell   Sundays 5pm-8pm Presented by Merit Muffler – Wheel & Brake, Beech St. Sydney
Join Donnie Campbell now on The Coast every Sunday with the Best in Traditional Cape Breton music plus songs from Scotland & Ireland!
The Newfound Records Hour • Sundays 8pm-9pm
Host: Wayne Tucker with Favourites from Newfoundland and Labrador
Jazz Boulevard Sundays 9pm -10pm
A Must for any Jazz Fan, join host: Mox Taylor featuring Modern Jazz to the Classics
Look For a Star • Sundays 10pm-12am
Gordon Heffler is a two hour look at the life and music of some of the biggest names in music history.