ALS Awareness Month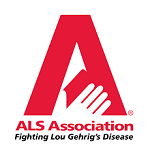 ALS (also known as Lou Gehrig's Disease) is a progressive neuromuscular disease in which nerve cells die and leave voluntary muscles paralyzed.
Every day two or three Canadians die of the disease.
ALS is characterized by stiff muscles, muscle twitching, and gradually worsening weakness due to muscle wasting. This results in difficulty speaking, swallowing, and eventually breathing.
Trackback from your site.